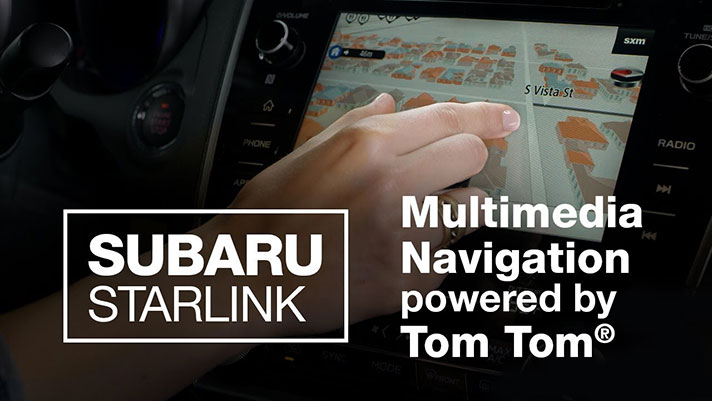 Get behind the wheel of a Subaru and get state-of-the-art navigation with the industry leading TomTom navigation system. Quick to respond and offering excellent resolution, the Subaru STARLINK multimedia navigation system powered by TomTom has the ability to help you master the road. Watch the Subaru TomTom navigation system at work!
Convenient to use, the large 8" color touchscreen is user friendly and works much like a smartphone or tablet. If you're driving, safely change your destination while keeping your eyes on the road ahead, with the use of voice commands.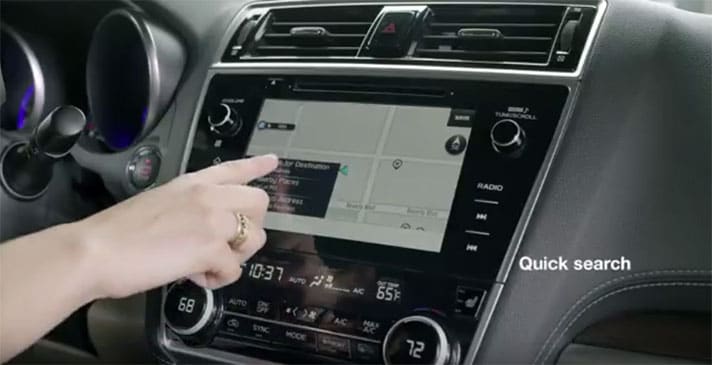 Those on-the-go will love the added "Quick Search" that can predict your destination based on our location, once you start typing. Here are some other great functionalities the Subaru STARLINK Multimedia TomTom Navigation System has to offer.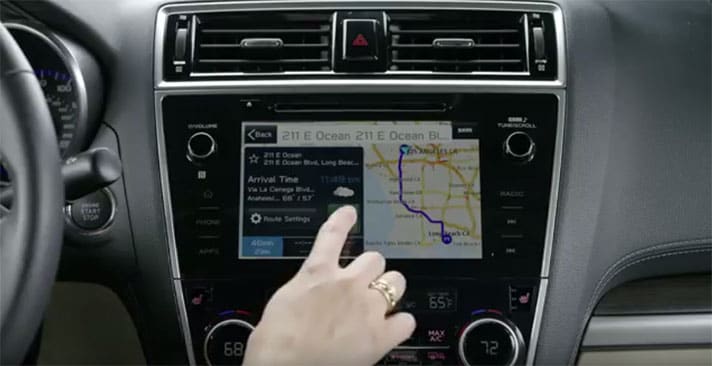 Subaru STARLINK Multimedia TomTom Navigation Features
Voice Command Capability
TomTom Quick Search
Turn-by-Turn Navigation
3 years of Free Map Updates
Directions Read Out Loud
Directions Appear on Multifunction Display (if applicable)
3D Landmarks
Easy-to-Use Point-of-Interest Map
Advanced Lane Guidance to Reduce Lane Confusion at Complex Interchanges
Grab Your Passport – TomTom Can Get You There!
TomTom's turn-by-turn navigation will have you confidently traveling the roads to your navigation – whether it be in the United States, Mexico or Canada. So grab your passports, the SUBARU STARLINK TomTom Multimedia Navigation System can help your reach your next destination. Need something on the way? TomTom's Points of Interest can assist you in finding gas stations, hotels, restaurants and more along the way.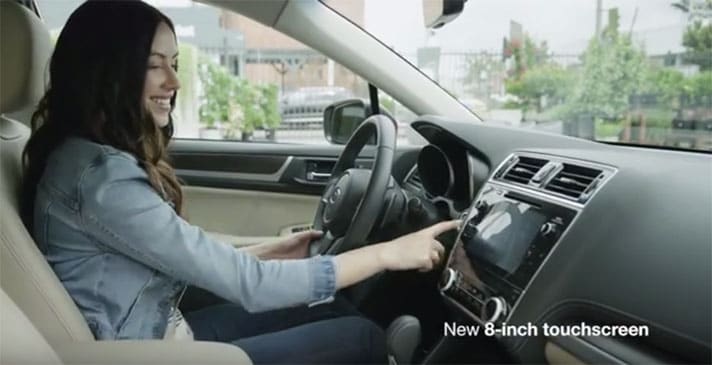 Numerous Advantages of the TomTom Navigation System
There are so many advantages the Subaru STARLINK Multimedia Navigation powered by TomTom offers by combining the benefits of an in-dash device with the advanced features of TomTom's portable navigation devices. And because the state-of-the-art navigation system is offered in a variety of Subaru models, you can choose the vehicle that is best for you and still receive the benefits the Subaru TomTom navigation system has to offer.
Subaru STARLINK Multimedia Navigation powered by TomTom is available for: