Subaru's STARLINK In-Vehicle Technology system brings multimedia, navigation and added safety to Subaru vehicles. Compatible with both Apple CarPlay and Android Auto, with the addition of standard Bluetooth and USB connections, you can easily connect to Subaru STARLINK In-Vehicle Technology quickly and easily.
Here are 4 simple ways to get connected.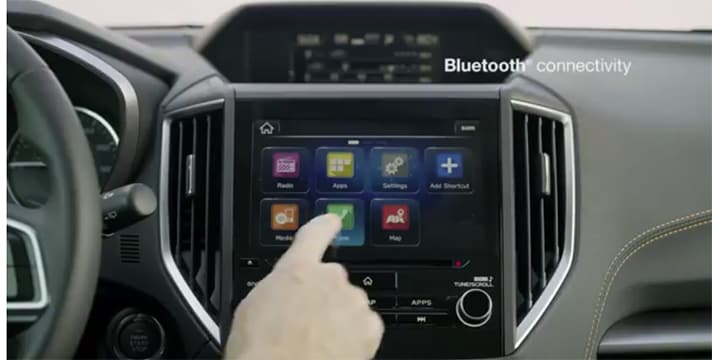 Bluetooth
After pairing your mobile device to your Subaru vehicle, you can use Bluetooth technology to wirelessly make calls or stream your favorite playlist. If you would like to STARLINK to read your text messages, be sure to authorize messaging. This allows you to conveniently stay connected, while keeping your eyes safely on the road ahead.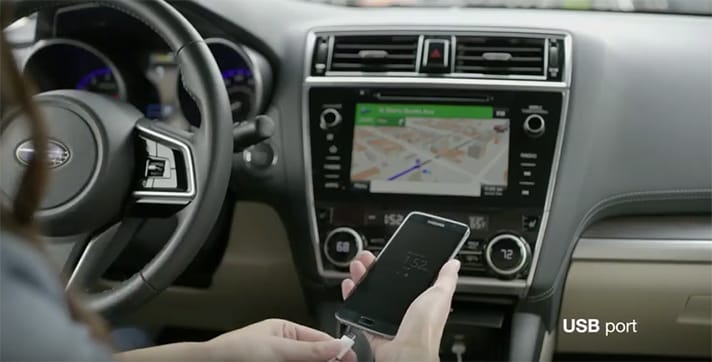 USB Port
Another option to conveniently and easily connect your mobile device to STARLINK and the USB port is compatible with most smart phones or tablets. Plugging your device in not only allows you to connect to STARLINK, but allows you to simultaneously charge your device.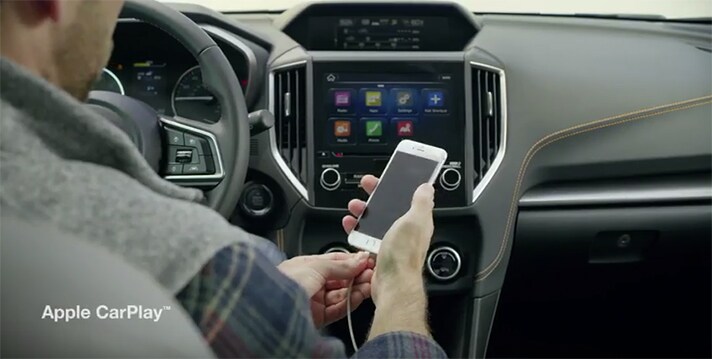 Apple CarPlay
Subaru's STARLINK in-vehicle technology is also compatible with Apple CarPlay. You will need to authorize connection during your first use. Simply plug in your iPhone into the USB port and CarPlay allows you to get directions, send & receive calls and listen to music while keeping your eyes focused on the road with convenient steering wheel-mounted controls or verbal commands.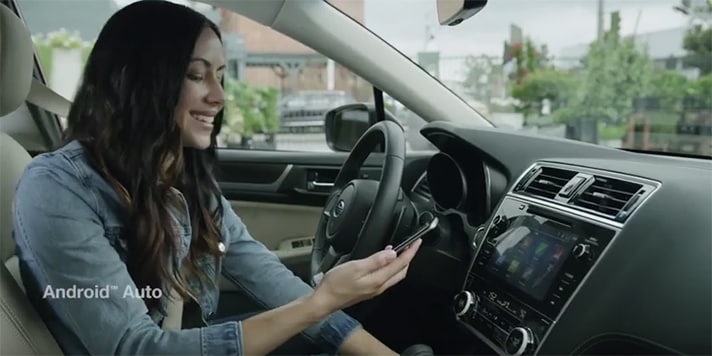 Android Auto
Those using an Android mobile smartphone can connect to their STARLINK In-Vehicle Technology also by plugging into your USB port. On the color touchscreen, authorize your Android Auto connection (on your first use) and you can instantly access your music, calls and more. Android Auto enables you to minimize distractions, so you can safely drive hands free.
More than entertainment, Subaru STARLINK technology helps keep you and your Subaru safe, thanks to its safety and security system that can be accessed by your computer or mobile device. And thanks to the ability to connect in so many different ways with Subaru STARLINK in-vehicle technology, you can count on easy and safe access almost anywhere you go. And with STARLINK available in many Subaru models, Ramsey Subaru is certain we can help you get behind the wheel of the vehicle that fits your lifestyle and your desire!
?
Vehicles with available STARLINK Safety and Security Services:
2018 Impreza • 2018 Crosstrek • 2018 WRX • 2018 Forester • 2018 Legacy • 2018 Outback
Vehicles with available STARLINK Multimedia Services:
2018 BRZ • 2018 Crosstrek • 2018 WRX • 2018 Forester • 2018 Legacy • 2018 Outback