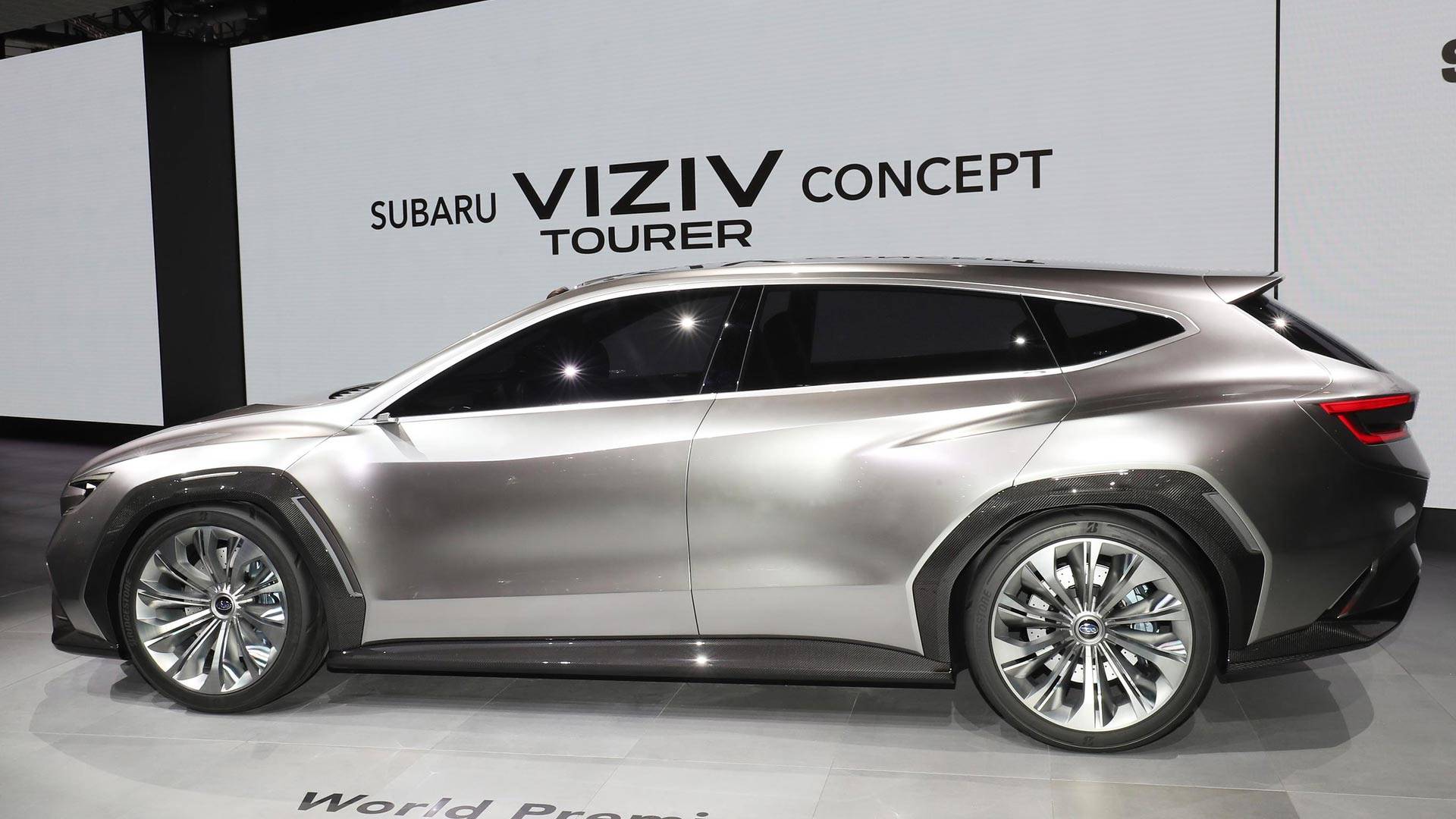 This year's Geneva Motor Show saw the debut of the all-new Subaru VIZIV Tourer Concept! It has a similar look to the Subaru VIZIV Performance Concept that was revealed at last year's Tokyo Motor Show, except this vehicle takes the shape of a wagon.
Upon its reveal, there were 3 possible things that the Subaru VIZIV Tourer Concept is previewing. The first is an all-new model similar to how the VIZIV-7 foreshadowed the debut of the Subaru Ascent. The second is the next generation of the Subaru Outback wagon that's been one of our most popular models among customers and automotive critics alike.
The third is the return of the Subaru Impreza WRX wagon. This wagon with the WRX's turbocharged started hitting roads in the US in 1994 and lasted through the first 2 generations of the Impreza until 2007. There's definitely a desire for a combination of the spaciousness & low ground clearance of a wagon and the performance capability of the WRX in New Jersey once again.
?
Subaru VIZIV Tourer Concept Details
Let's start off with the basic measurements. The Subaru VIZIV Tourer Concept stands at 4,775 mm (about 188") long x 1,930 mm (about 76") wide x 1,435 mm (about 56.5") tall with a lengthy wheelbase measuring 2,730 mm (about 107.5").
The body has racecar-like design cues that play into the Dynamic x Solid philosophy including:
Aggressive lines
Carbon fiber accents
Prominent spoiler lips at the front & rear
Dual exhaust tips
Air vents integrated into both bumpers
VIZIV stands for Vision for Innovation and the Tourer Concept shows just that thanks to the advanced autonomous driving system that's slated to head into production models in 2020 to assist in taking over the wheel with less driver input. In addition, the next-gen EyeSight system onboard uses cameras to replace the outside mirrors to help prevent accidents.
Under the hood are a Subaru BOXER engine and Symmetrical AWD, a combination seen in our current vehicles. The interior capacity for this concept vehicle is seating for up to 4 passengers along with generous rear cargo volume. To get into the vehicle, touch-operated controls mounted on the window line replace the door handles.
Whether it's a new Outback or a returning WRX wagon, we can't wait to see what the Subaru VIZIV Tourer Concept becomes!