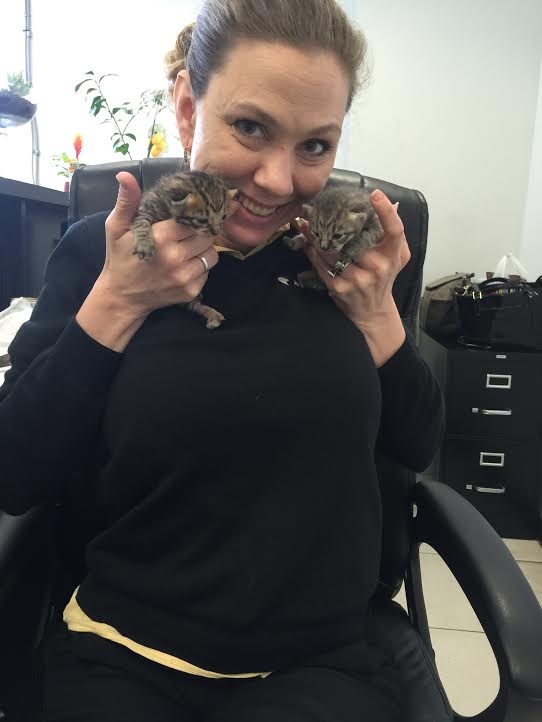 On a typical day at our dealership, we talk about cars and how to best serve our customers. As of late, all of the attention has been on these 2 adorable little kittens who have been our unofficial mascots.
It all started a few days ago when we found these kittens in a storm drain at our dealership. Our guess is they took shelter here since they heard our cars' engines purr and felt at home.
After bottle feeding these kittens, we found that they're very active little creatures!
At about 3 weeks old, we felt the kittens needed a better place to live than the storm drain. One of our team members had been fostering them and they both now have a forever home.
You Can Name the Kittens!
The one thing these kittens don't have right now are names. That's where you come in! We posted some other photos on of these kittens on Facebook.
The owners are looking for some fun name suggestions for these little kitties, so please head on over to our Facebook photo post and let us know what you think their names should be!
They are still too young to know their gender yet, so any fun name is welcome!