The 2023 Subaru Love Promise Customer and Community Commitment Award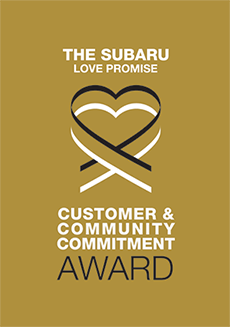 We've been nationally recognized for our dedication to our customers, our community, and the Subaru Love Promise.
We're honored to receive the 2023 Subaru Love Promise Customer and Community Commitment Award. This award nationally recognizes elite Subaru retailers who provide an exceptional customer experience at every interaction with Subaru. These retailers have also demonstrated an outstanding commitment to supporting passions and causes in their local communities in important areas such as the environment, community, health, education, and pets.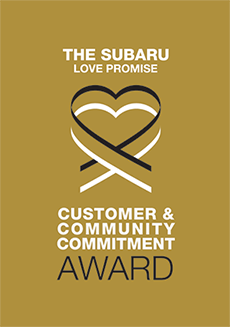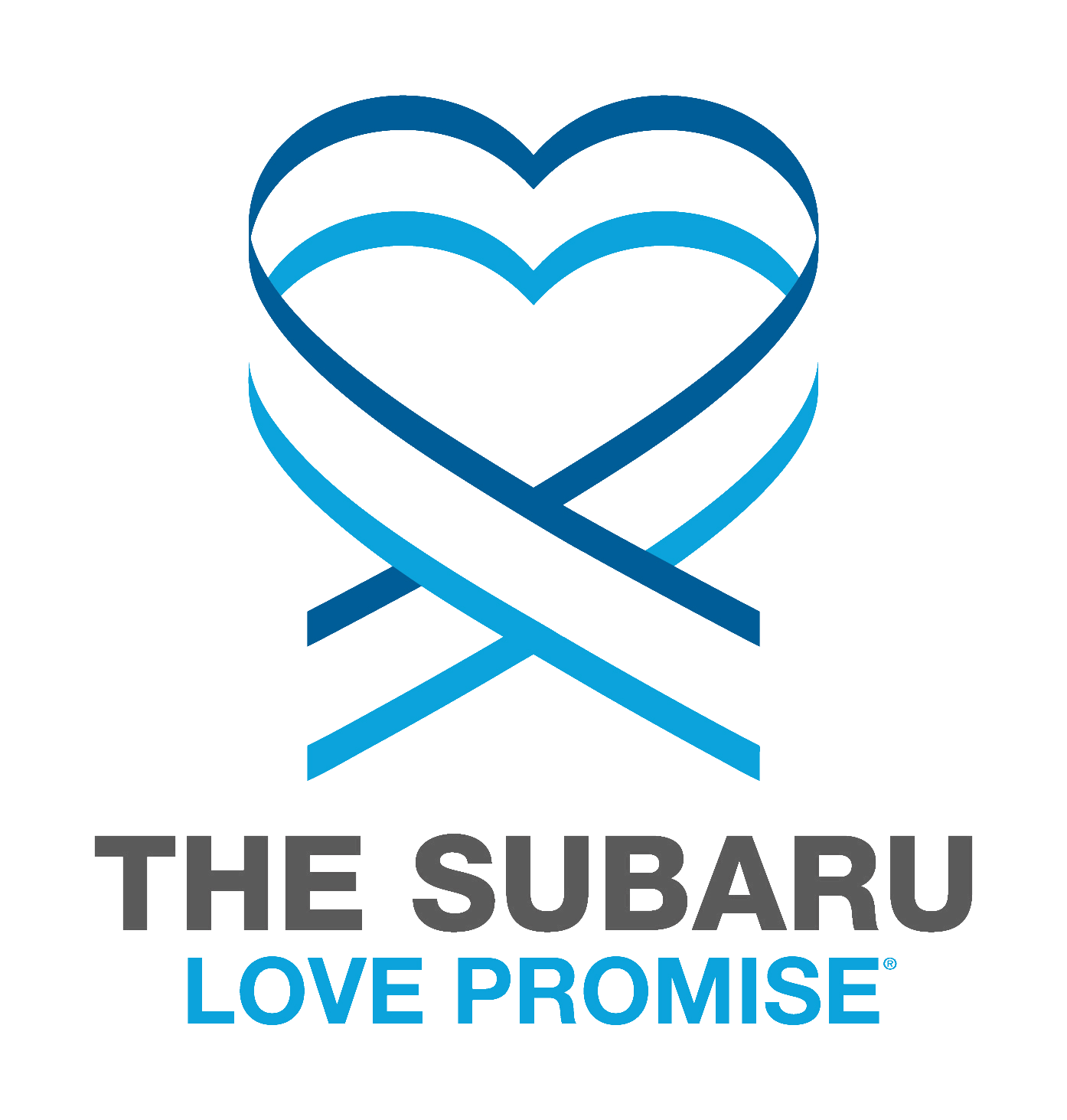 What is the Subaru Love Promise?
Subaru and our retailers believe in making the world a better place and the Subaru Love Promise is our vision of respecting all people. This is our commitment to show love and respect to our customers and to work to make a positive impact in the world.
How is Ramsey Subaru dedicated locally to the Love Promise?
Ramsey Subaru is part of the Ramsey Auto Group, one of the leading automotive retailers in New Jersey. With 12 brands spanning 8 locations on route 17 in the northern New Jersey, the Ramsey Auto Group offers a large selection of today's most popular new, used and certified pre-owned vehicles. Ramsey Auto Group dealerships have been honored with several outstanding achievements, such as the coveted Global NSSW Award, which honors dealerships that achieve and maintain the highest standards of performance in customer satisfaction globally. A staple in the community, Ramsey Auto Group has donated over $1 million in goods and services to local organizations and events, such as the Ramsey Police Dept, Ramsey Day, Ramsey Summer Concert Series, the Bergen Bike Tour, local food and clothing donations and more. The group has been supporting their family and friends in the town of Ramsey for years and in turn, the community continues to support Ramsey Auto Group.
The National Wildlife Foundation, Woodcliff Middle School
Leukemia & Lymphoma Society, Morristown Medical Center
Love Promise Stories from Ramsey Subaru
Subaru and Ramsey Subaru believe in making a positive impact on the communities in which we live and work. We uphold that belief through our Love Promise Community Commitment. Every month, we select inspiring stories from customers and partners from around our area who strive to support our collective commitment and feature them here
75 YEARS OF LOVE - Melissa S
LOVE IS IN THE AIR THIS FEBRUARY AT RAMSEY SUBARU! WE HAD THE PLEASURE OF MEETING MR. & MRS. GILLER, WHO ARE ROCKLAND COUNTY NY'S LONGEST HAPPILY MARRIED COUPLE AT "75" YEARS! FOR THEIR 75TH MILESTONE ANNIVERSARY, RAMSEY SUBARU GIFTED THEM A FREE OIL CHANGE! RAMSEY SUBARU WISHES THEM CONTINUED HEALTH, HAPPINESS, LOVE AND MANY MORE MILES IN THEIR 2019 SUBARU FORESTER!
---
Customer Continuum - MARY K
"Congratulations on your first Subie!" …. Those words were expressed to me upon purchase of my first Subaru -- at Ramsey Subaru -- quite some time ago. It was the beginning of a long, satisfying customer relationship with this dealer. The team at Ramsey Subaru is top-notch to a one -- Jon, Clay, Peter L., Josh, Tom ... trustworthy, personable, knowledgeable. They take a personal interest in their customers in order to effect a positive buying and/or service outcome. Fast forward to now … I've just purchased my second Subaru (at Ramsey Subaru, of course). There's no doubt that I'll experience the same level of customer satisfaction going forward.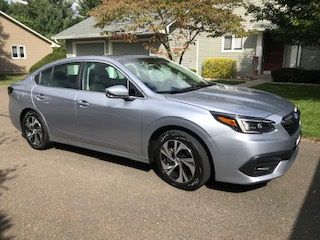 ---
LOYALTY, SERVICE & LOVE - MISSY S
MR. KARL BIERLEY A, WONDERFUL CUSTOMER, AND BETTER HUMAN WANTED TO SHOW LOVE TO HIS PRIZED POSSESSION A 2003 OUTBACK. HE HAD AN INCH OF WATER IN HIS HEADLIGHT, WHICH WAS THE ONLY THING BOTHERING HIM ABOUT HIS METICULOUSLY MAINTAINED OUTBACK. HE REACHED OUT TO US AND WE WERE BEYOND HAPPY TO EXTEND SOME LOVE TO MR. BIERLEY. SUBARU WAS ABLE TO MAKE HIS REQUEST A REALITY. KARL WAS OVER THE MOON EXCITED THAT SUBARU LOVE WAS ABLE TO MAKE HIS VEHICLE WHOLE AGAIN AND BRIGHT EYED! WHAT A PLEASURE TO MEET SUCH A COURAGEOUS VETERAN AND HEAR HIS WONDERFUL LIFE STORIES. THE PLEASURE WAS DEFINITELY ALL RAMSEY SUBARU'S. WE WERE HONORED TO HELP SUCH A GREAT MAN AND WE COULDNT BE HAPPIER WITH THE OUTCOME!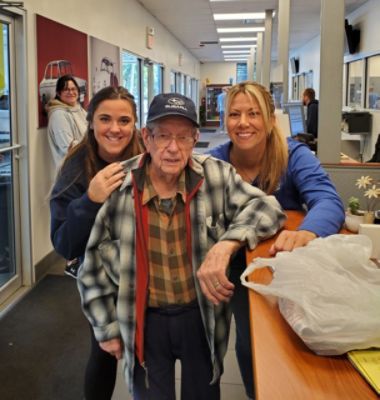 ---
OUTSTANDING service even in a tough market - Yubal A
My name is Yubal Alvarado and my wife and I had the pleasure of purchasing our car with the assistance of Larry Gantt Jr. on Wednesday, September 6. We wanted to express our appreciation for the excellent customer service we received. If we were to describe our experience with Larry using only one word, it would be "OUTSTANDING." Larry was professional, sincere, warm and inviting from the start. During our three-day experience with Larry, never did we feel that he was being pushy or had an agenda. He was transparent and upfront with us from the get-go. He patiently explained in detail what the purchasing experience would entail and showed us the different options that were available to us. He consistently asked us if we needed clarification and whether we had any questions. When he perceived that we were going over our budget, he tactfully showed us alternative options that fit our budget and our needs. In addition, Larry was always on time and ready to assist us for our scheduled appointments. Talk about making the customer feel like priority! That was amazing!

---
Max has found a home, with thanks to Subaru! - Aubrey D
Finally, this October, came the moment that Max had waited over a year for! Max's new mom came through the doors at RBARI and in an instant, Max's life was transformed. Our community responded to October Subaru Loves Pets promotions with more adoptions than ever! Max is an independent, highly intelligent Shiba mix who was searching for the right match. He was surrendered to RBARI from his previous home who could not meet his needs after a death in the family. When Max came to RBARI, he desperately needed training – he didn't walk on leash and was extremely fearful. Max got along well with other dogs who modeled appropriate behavior to him. After several months of training with staff, he was comfortable being touched and leashed, which was an amazing thing for Max, as he began going on even more hikes and car rides! Max was very loyal with his people, but still guarded his food, belongings, and space. Max needed a very specific home – adult only with the commitment to his continued training. As Max was very selective and took great amounts of time and skill to interact with, Max was at RBARI for almost a year. We began to think that Max may become a resident sanctuary dog until an amazing previous adopter named Judy saw Max and reached out! Judy is an avid animal rescuer of "hard to place" dogs – those dogs that otherwise would not have had a second chance. Judy had adopted several dogs from us in the past who had expressed challenges that prevented them from easily getting adopted. When she learned about Max and his special behavioral needs, she felt that he might do well with her home environment, as it was just her and her other dogs at home with wide open spaces and little stressors. We knew that if anyone could give Max the chance that he needed, it would be Judy. With thanks to Subaru's commitment to loving pets, Max, Judy and "the pack" are doing GREAT! After fostering him for a year, despite the many bumps along the way, Judy decided to officially adopt him and make him a member of her pack! They have settled into their new pack and routine. Judy is still working with Max on his training and knows he consistency will be the key to success, but she just knew that this was the right place for him to spend the rest of his life! Happy life Max, and thank you Subaru for being such a special part of their journey to find their forever home!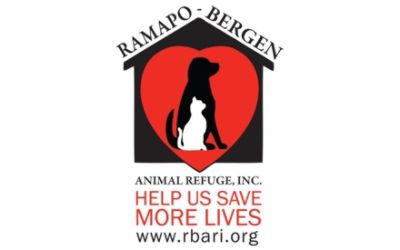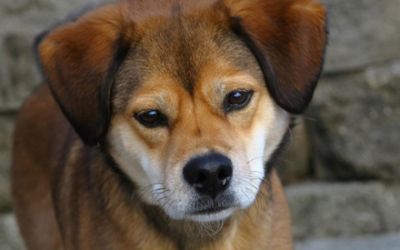 ---
Ramsey Subaru went above and beyond! - Harry M
To: Mr Mantell and Mr Clayton: I purchased a 2015 Subaru Forester from your salesperson Larry Gantt Oct 1st 2021. His personality is over and above, as he spent a lot of time explaining ALL the new items on the vehicle and how they worked. He was not pushy, overbearing but was consistent with all he presented and friendly with all that he had to say. Yes, I love the car he sold me and he made me understand WHY with the ease of a neurosurgeon doing an operation. I do think you'll never have a people problem with his good charm/looks and fluent ability to talk and listen to the customer. He was very attentive and assured me if there were a problem he would help, of which he kept his word. He is like the conductor of a train > your dealership cannot progress without his ability to make sales. In plain words, Larry Gantt is simply very good at what he does, and I approve whole heartedly to be a good repeat customer. I drive for Uber with a 4.97 rating and am a diamond member and its a pleasure to drive this SUBARU! Back to Mr. Larry Gantt Jr- best you keep him. He has erased the stigma of going to a dealership from past experiences. From what I have observed, your Subaru dealership is un with efficient personell, from sales to the service dept. Sales area people always smiling as they acknowledge with a nod to potential customer with a salesperson. In closing Larry Gantt Jr completes your fine dealership! :) Thank you, Harry Mavigliano Satisfied Customer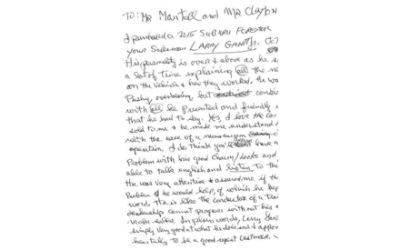 ---
Subaru Loves Pets and Paws In The Park!!!! - Josh J
The back story ..... Passaic County NJ hosts an annual Paws In The Park event that honors and supports the Passaic County K-9 teams for all their hard work and dedication for their unwavering protection of their communities. Ramsey Subaru participated in the October 2021 festivities at Goffle Brook Park in Hawthorne, NJ, and the response couldn't have been more electric and fun! Following is a heartfelt THANK YOU to Ramsey Subaru from Passaic County for their love of the animals, this cause and their participation in the event: "We wanted to send Subaru and the two gentlemen from the Ramsey dealership a great big THANK YOU for spending the day with us at our annual Passaic County Paws In The Park event on October 9, 2021. We really wanted Subaru there because of all they do for animals and, as we are all aware, Subaru is "dog approved!!" The two employees from the dealership, who manned the table, could not have been nicer. They had a huge crowd around their table all day long shopping for pet accessories for their animals, which were set up in the cars that were on display. They did a great job and we very much appreciate Ramsey Subaru for being a part of our event. We are all hoping you join us again next year!!"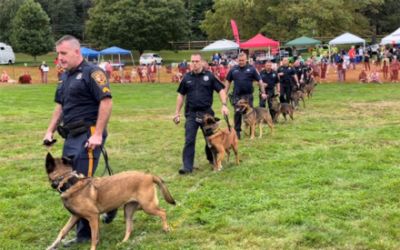 ---
Thank you for helping your neighbors in need! - Erin S
Ramsey Subaru reached out about planning a food drive for the Community FoodBank of NJ and was able to donate about 50 lbs of food which translates to 42 meals! Thank you all for your help and support! More than 1.2 million people in New Jersey (1 in 7) are projected to be food insecure. Over 760,000 of them live in CFBNJ's service area, which encompasses 15 of New Jersey's 21 counties. We have always depended on food donations for most of the food we distribute. But because of COVID, food donations are down significantly. Your sponsorship is greatly appreciated! Kind regards, Erin Silva of CFBNJ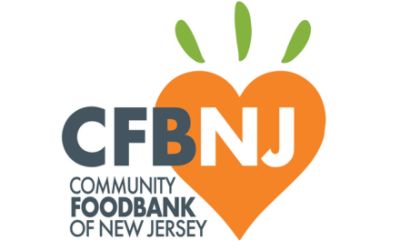 ---
Ramsey Subaru Always Steps Up! - DYLAN R
I cannot put into words how amazing Ramsey Subaru has been to me and my family, but I'll give it a go. The first car I ever purchased on my own was a Certified 2006 WRX from Ramsey Subaru. I was about 18 or so, and buying your first car could certainly be daunting, but not with Ramsey. I found the car on their website and called with my interest; they were able to get me an appointment the same day! They walked me through every step of purchasing the vehicle and before I knew it I had my first car, as easy as could be! Years later I ended up trading in my WRX for a brand new 2017 STI, Excited was an understatement, not only for the new car, but to go back to Ramsey Subaru. The staff is just as excited to help, as you are to get the vehicle. The moment you walk in people are eager to help you, but not at all in a pushy way. When I walked in, I was greeted by the wonderful staff and a new remodeled building! I suppose they had recently remodeled and it looked AMAZING. The service building used to be in the same place as sales, and they had informed me that along with the new update to sales, they built a brand-new state of the art service center to better accommodate their customers! Alex was the sales associate who helped me get my new vehicle and if you could believe it, this time was even easier. With the remodel there was so much more space for the staff and it felt great. Again, Ramsey made it such an enjoyable process that ends with a brand-new car! After that STI lease, I had gotten a Jeep Wrangler, as soon as I did, I couldn't help but miss my Subaru. One year into my 3-year lease, I couldn't stand the car I was in; I called up Ramsey Subaru to see if there was ANY way that they could help me with my tough predicament; I still had a long way to go on the current lease I was in. After explaining my current situation, they told me to come by and they would see what they could do. That being said, right now, hardly any dealerships have cars with Covid going on, and if they do, they prices are crazy. I sat down with Alex and Clayton and they were determined to help me. The lease I was in, was with a bank who did not allow Subaru to buy out my lease; With that, most places would have told me that information and send me on my way, not Ramsey. Clayton walked me through every step to have my lease bought out, and provided me with all of the information I would need to do so. Along with helping me find a way out of that car, they also ordered me the EXACT Lapis Blue Pearl WRX that i wanted! They walked me through the ordering process, gave me an estimate of when it would come, and what my payments would be. The price was very fair, and what a breath of fresh air not to have to bargain for a good deal like I did with my Jeep. The car came early and I can't thank Alex and Clayton enough for helping me out of this situation. When we came to pick up my beautiful new car, my wife came with me, who was in a sticky situation with her lease as well. I'm sure by now you can guess that no problem was too big for the sales team at Ramsey Subaru; They were able to get her out of her lease and order a brand-new Outback for her! I cannot write on that car, as it is in transit, but couldn't wait to sing the praises of Ramsey Subaru! I have never felt better about purchasing a car, and my wife will tell you the same. They didn't have to help us the way that they did, but it never felt like an inconvenience, they were genuinely happy to help us out of our situation! I recommend Ramsey Subaru to everyone and anyone, especially if you want a stress-free process! I LOVE my new car and my family and I are customers for life!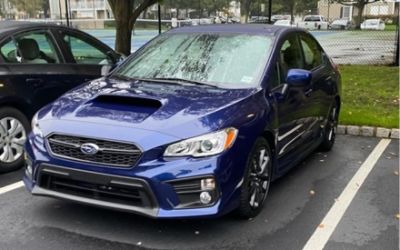 ---
Thank you Ramsey Subaru for your support! - Avery H
At the end of last year, my husband and I walked into Ramsey Subaru to lease a new Crosstrek plug-in electric hybrid. In talking with the Sales Manager, Clayton Mantell, we wound up telling him about the charity we had founded – Maasai Girls Fund – which sends Kenyan girls to boarding school instead of getting married off to older men at age 11 or 12.We drove off in the Crosstrek, thinking that was the end of the story. Imagine our surprise when, a week later, we got a personal check from Clayton on behalf of Ramsey Subaru to Maasai Girls Fund – for $2000!! That's enough to send five of our girls to school for an entire year – complete with tuition, room and board, books and uniforms! And that wasn't the end of it – in 2021, Ramsey Subaru will be featuring a donation box and info sheets about Maasai Girls Fund at the reception desk in their showroom. That should encourage further donations. We are so grateful to Ramsey Subaru for encouraging this kind of charitable activity among its employees. And special thanks to Clayton Mantell for acting so decisively and generously. Avery Ann HartFounder/Co-president, Maasai Girls Fund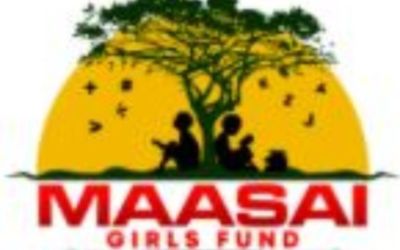 ---