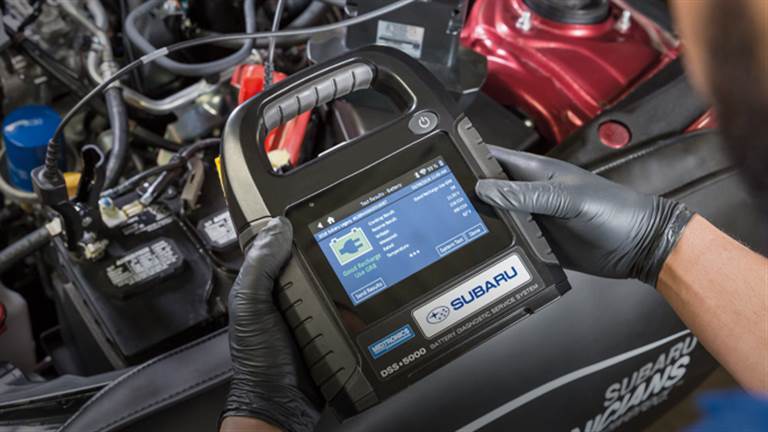 The last thing you want to happen on a long road trip or when you're driving when it's cold out is for your car's battery to die. That's why it's so important to regularly change batteries, which last between 3 and 5 years on average in your Subaru.
That depends on use, but we offer a vast lineup of name-brand Subaru car batteries that are designed to your unique driving needs up here in the North New Jersey area. They're also built specifically for your vehicle to keep everything onboard running smoothly.
There are Subaru batteries made for cars like the Impreza & Legacy, crossovers such as the Forester & Crosstrek, the AWD Outback wagon and SUVs including the Ascent. Our Subaru parts center has plenty of batteries in stock and our service center can easily & quickly install it for you.
Worried about your battery dying? You can get it inspected at our Subaru service center located in Bergen County NJ right by the Rockland County NY border. We recommend that you get your battery checked out when the seasons change because of how the varying temperatures in our area have an effect on its performance.
During this inspection, we can also give it a cleaning to make sure no debris will give the battery an issue and we'll let you know if a replacement is due soon. To find out more about the Subaru batteries we have at our parts center, contact the team here at Ramsey Subaru today!