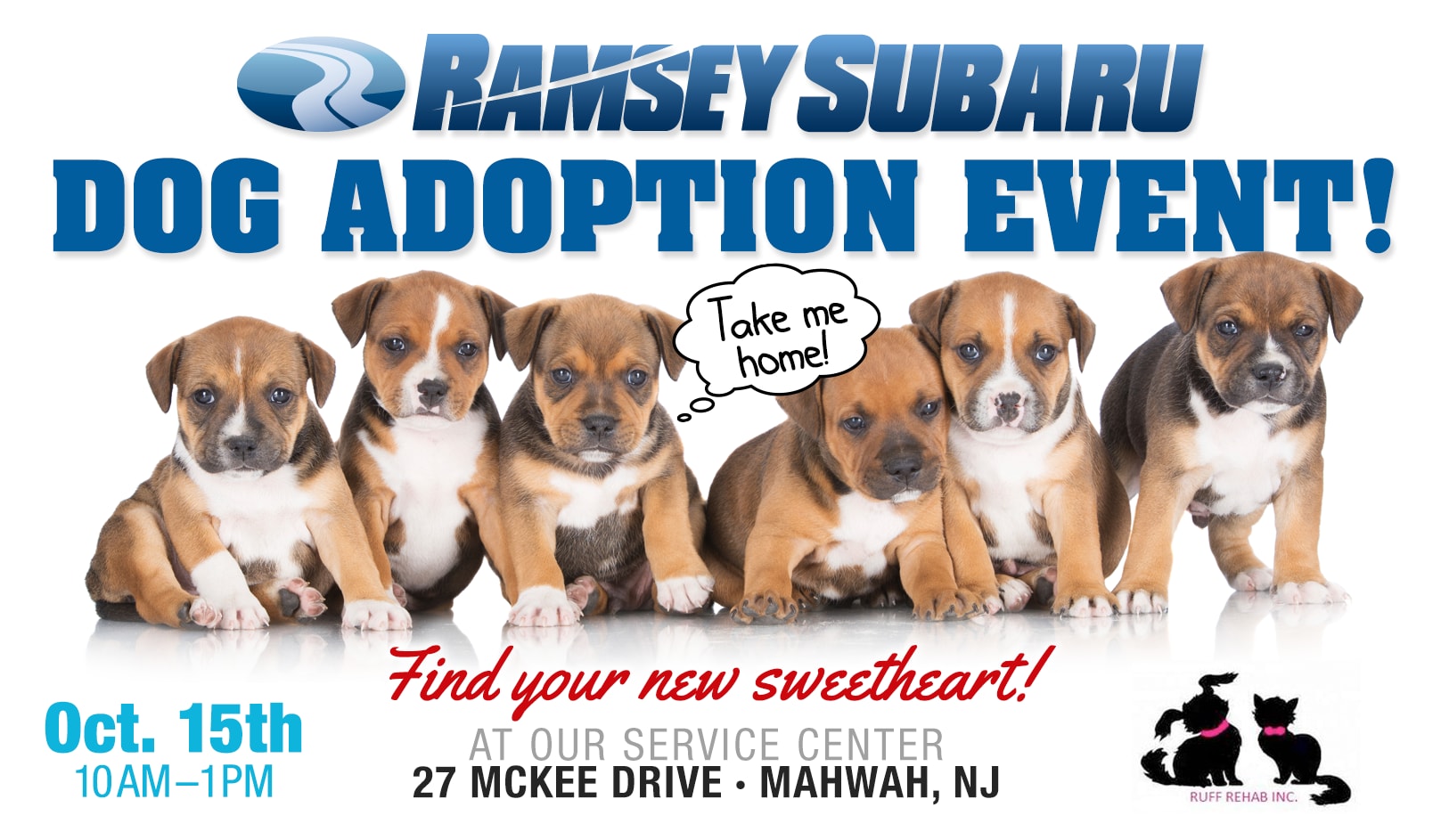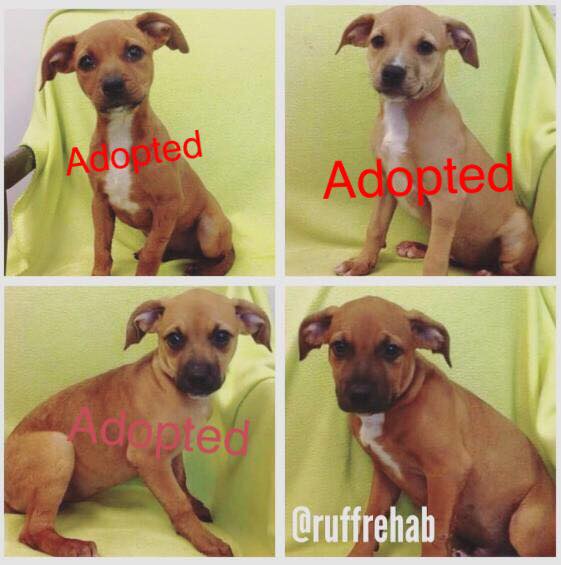 We have held a couple of dog adoption events already at our service center. This time, we will be hosting one along with Ruff Rehab!
Our Ruff Rehab Dog Adoption Event will be taking place on Saturday October 15, 2016 from 10 am to 1 pm at the Ramsey Subaru Service Center located at 27 McKee Drive in Mahwah, New Jersey.
Though we don't know the exact animals that will be up for adoption, we do know that the rescue center has both male and female puppies & dogs that vary in age from babies to seniors. Ruff Rehab was only founded in 2014, so we wanted to help spread the word about their work through this event.
Update: The Ruff Rehab Dog Adoption Event was a rousing success! They brought 14 rescue dogs and 6 of them wound up getting adopted & finding their forever home!!
What is Ruff Rehab?
Ruff Rehab is a non-profit 501c3, no-kill animal rescue and adoption center located on Route 46 in Mountain Lakes, New Jersey.
Their mission is to: Reduce the plight of animals in need Offer refuge for animals that are abandoned, sick, hurt or neglected Promote spaying & neutering to control overpopulation to hopefully end kill shelters in the US