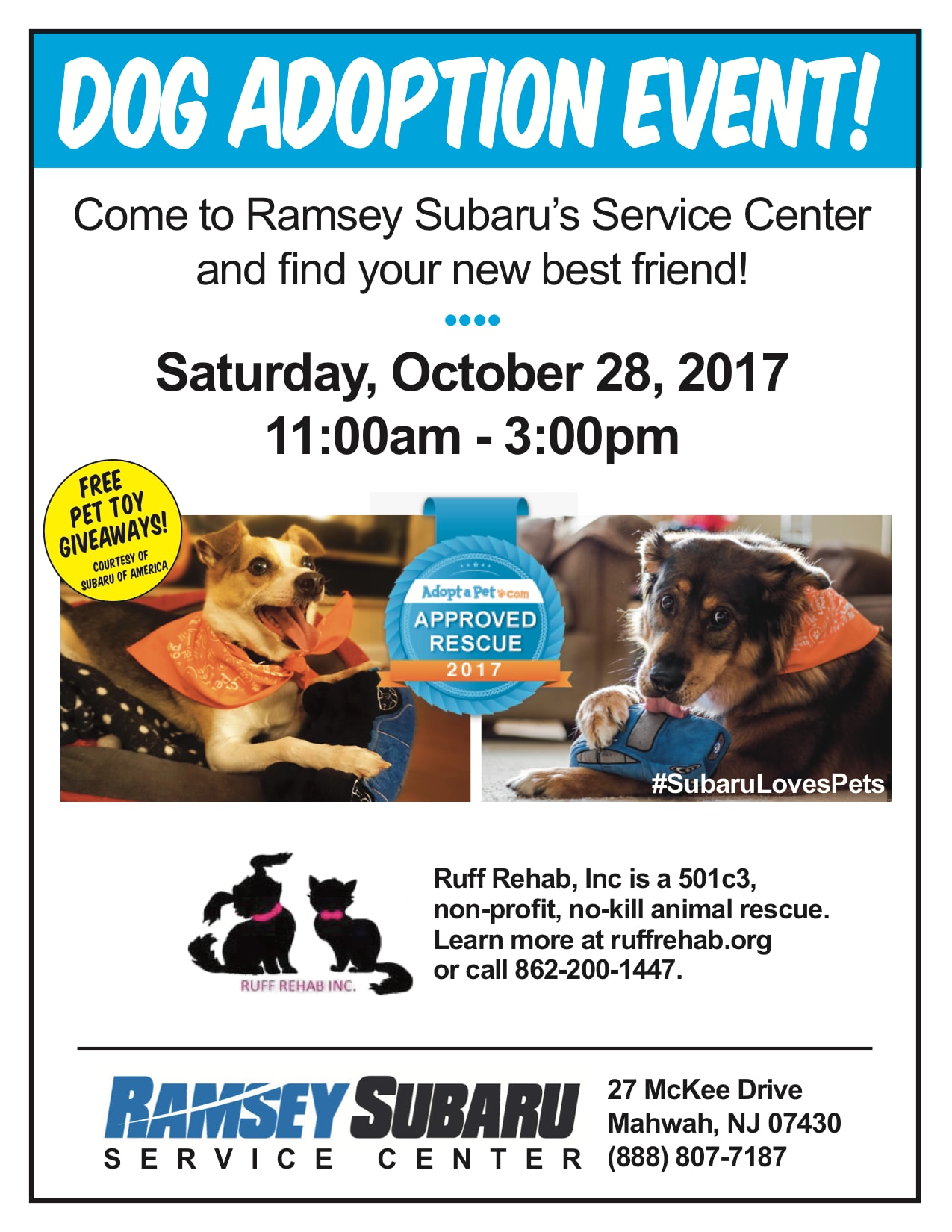 ?We are proud to once again work with Ruff Rehab to hold a dog adoption event at our service center, located at 27 McKee Drive in Mahwah NJ!
This Ruff Rehab dog adoption event will take place on Saturday October 28 from 11 am to 3 pm. At the last event, 10 dogs found their forever home & we hope even more dogs get adopted this time around.
We have 150+ plush Crosstrek dog toys and bandanas to give out to attendees. We also have two 3'x4' Crosstrek photo booths, so kids and adults can snap some memorable pics during the event & post them to social media using the #SubaruLovesPets hashtag.
Ruff Rehab is an Adopt-a-Pet.com Approved 501c3, non-profit, no-kill animal rescue, so you know that these dogs are in good care from the time they arrive to their center until they get adopted.
Here's a look at one of our previous collaborations with Ruff Rehab, so you can get a feel for what it'll be like if you and your family come:
Ramsey Subaru Loves Pets
All October long, Ramsey Subaru will be taking part in the Subaru Loves Pets Initiative to animals in need in our community by giving pet supplies & starter kits to new families adopting a pet. There are several ways that you can show your support at our service center location.