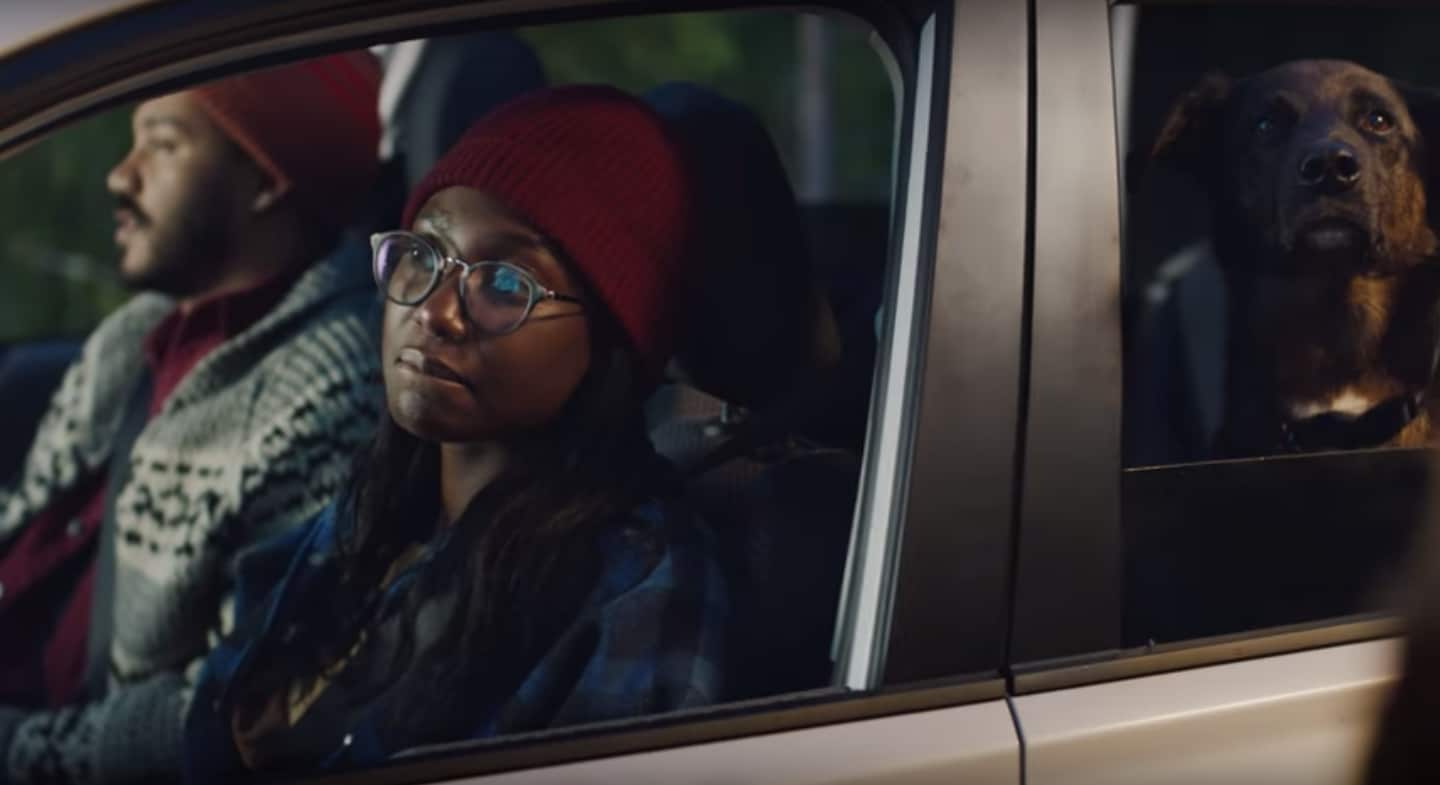 Dogs are an important part of any family that has pets since they're like having a child, except being a furbaby that gets spoiled and acts as the companion that gives you unconditional love. And they eventually want or need to get in the car for a variety of reasons.
Whether it's a drive to the vet, a fun time at the dog park or if you want to take them to see your family & friends, dogs enjoy coming with you on trips since they feel included. But there are safe ways to bring them along and those that can be dangerous.
We love pets here at Ramsey Subaru, so here are some of our tips to safely travel with your dogs in the car.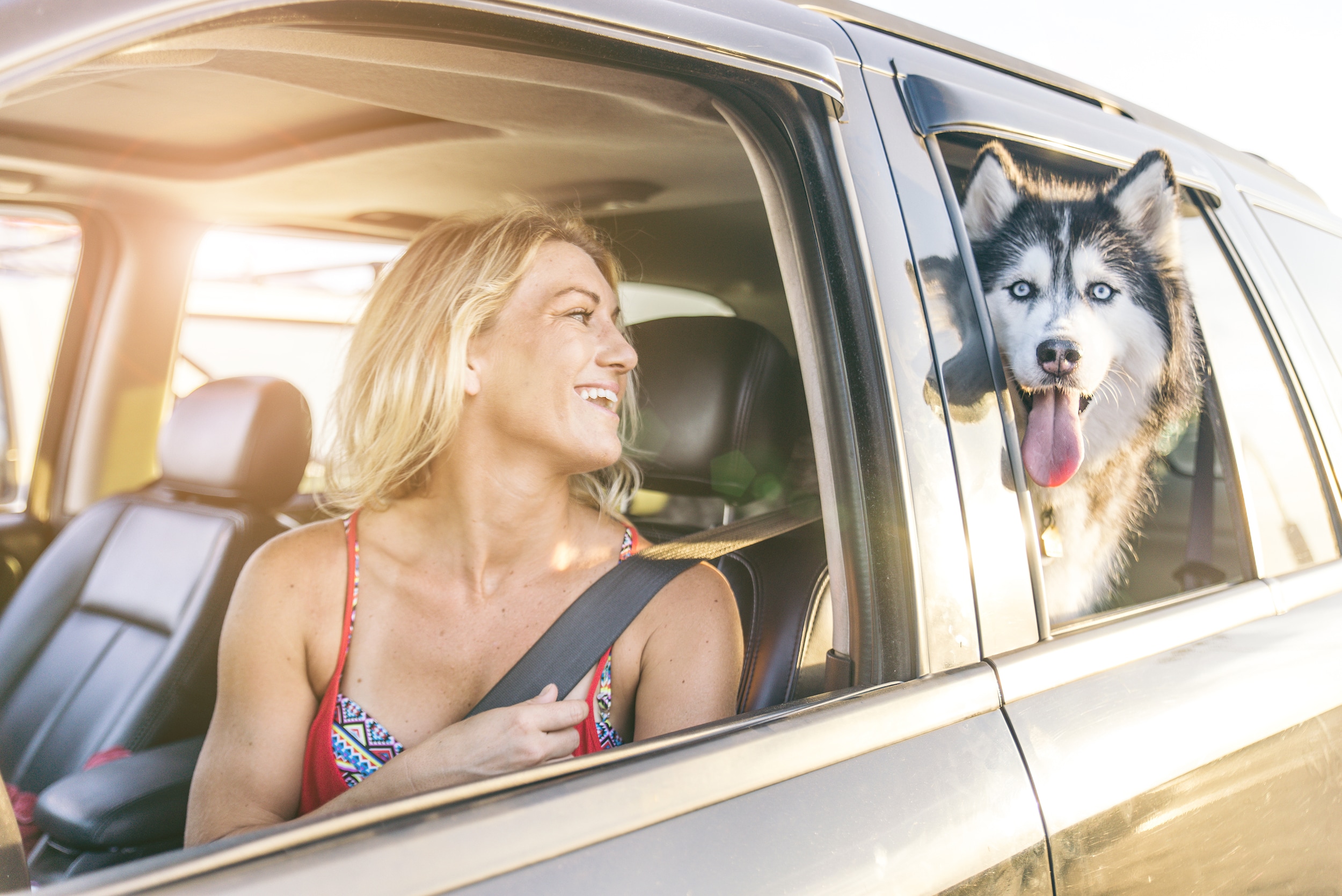 How to Secure Your Dog
There are a few ways that you can keep your pooch safe in the car. The most secure way to do so is using a safety-certified crash-tested crates built to protect your dog in the event of an accident that uses durable materials like aluminum or plastic reinforced with fiberglass. Make sure the crate is large enough for your dog to be comfortable inside.
If you don't want to crate your dog, there are other solutions you can use depending on your dog's personality. There are solutions made for both dogs that like to sit still and move around some such as:
Dog harness seat belt
Zipline harness
Plush carry box secured by a harness that's made for smaller dogs
Dog guard that attached to the back of your rear car seats & on the inside roof
Back seat hammock made for older dogs to lay down in
Back seat barrier that you attached to the seat backs of the 1st row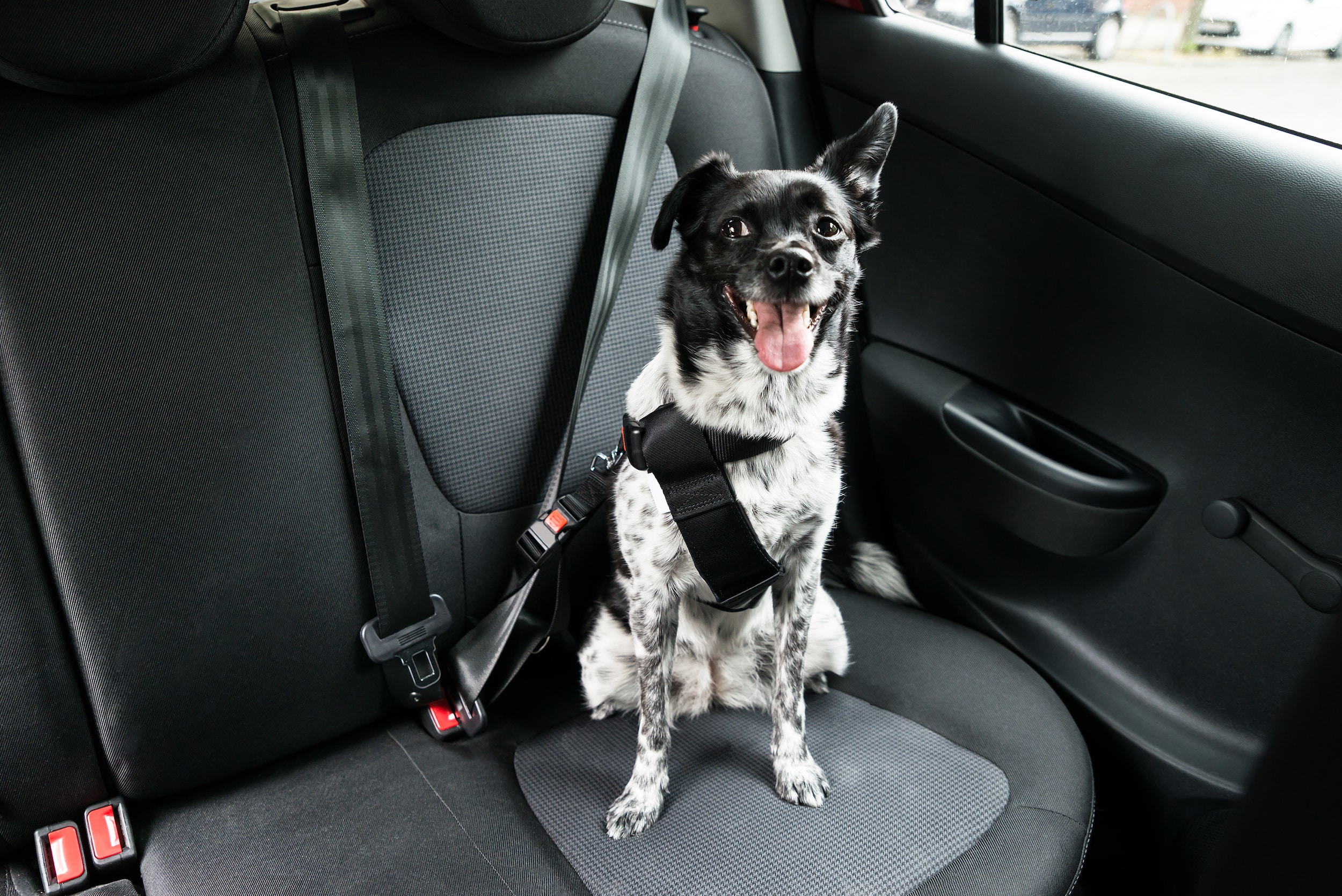 Where to Secure Your Dog
Recently, Subaru of America teamed up with the Center for Pet Safety (CPS) to come up with a few points of advice where to keep your pet in a 3-row SUV such as the Subaru Ascent. Their notes are as follows:
Larger dogs weighing 20+ lbs should be properly secured in the 3rd-row bench directly behind one of the captain's chairs in the 2nd row
Never place your dog on the floor between the 2nd-row captain's chairs since they can become a projectile & cause serious injury
Secure the pet in the 3rd row on the opposite side of any child, who should be seated in the 2nd row
Their placement tips don't talk about 2-row vehicles, but we assume that not putting the dog on the floor and securing them behind the driver or front passenger would the best advice. That's because they'll be seated comfortably, similar to any human passenger in the 2nd row.
Other safety and general tips for traveling in your car with your dog(s) include:
Disabling the power windows in case your dog can get at it with his/her paw to open & possibly jump out of
Not feeding the dog any treats or food at least 3 hours before the trip
Always keeping the air conditioning on since dogs can overheat much more easily than humans
Taking them on shorter trips first to get them accustomed to being driven
Thank you for taking some time out to read this blog post to give you some additional information about safely driving with your dogs. If you're in the market for your next vehicle, Ramsey Subaru will help you find one that's right for your entire family including your pet!