We know that current times are trying and leaving the house is mostly done for things that are required including work & grocery shopping. And you're going to need your vehicle to do both if you don't work remotely.
That's why we wanted the team here at the Ramsey Subaru service center to give you a few spring service tips that you can perform yourself at your house before you call us to make a repair or maintenance appointment.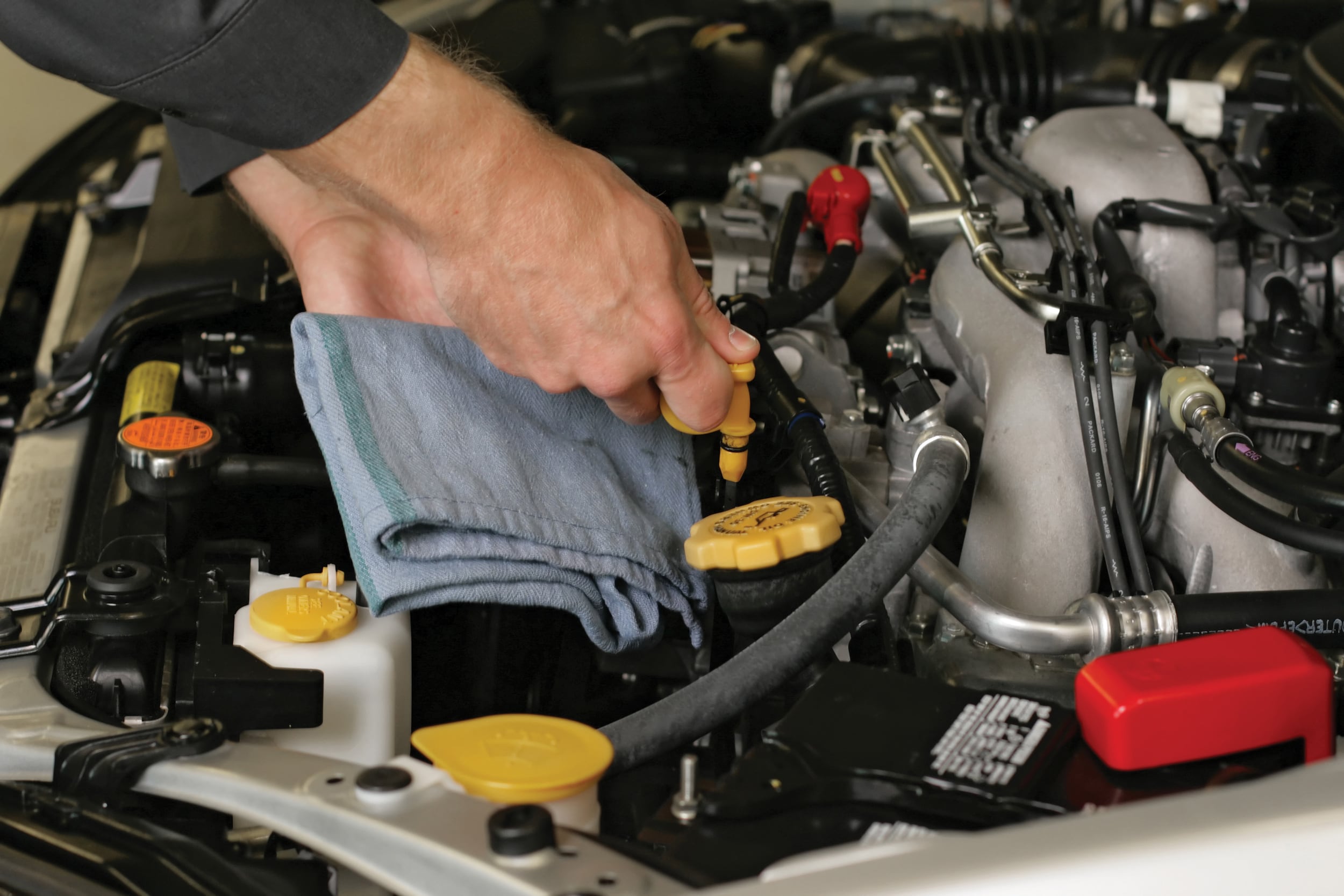 Checking Your Oil
The first tip we want to give will help you determine whether you need to get your Subaru's oil changed or not. Whether it's past your maintenance due date or you forgot the last mileage you got an oil change, there's an easy way to tell if your car or SUV needs new oil. All you do is:
Ensure the car's been turned off for a few minutes
Pop the hood
Remove the dipstick & clean it with a towel or rag
Reinsert the dipstick & take it out
Ensure the oil level between the 2 marks & the oil isn't dirty (darker/less translucent than the typical amber-ish color)
Checking Your Tires
When it comes to your car's tires, both tread and air pressure are key. You can manually check your vehicle's tire pressure with a checker (which should be something you should always have on hand) and air may be needed if it's low or a new tire is needed if the pressure decreases rapidly after putting air in.
You can also check the treads of your tires using a penny or a quarter. You simply stick the coin in the tread head down and it's time to get a new tire if the full head of Lincoln or Washington is visible.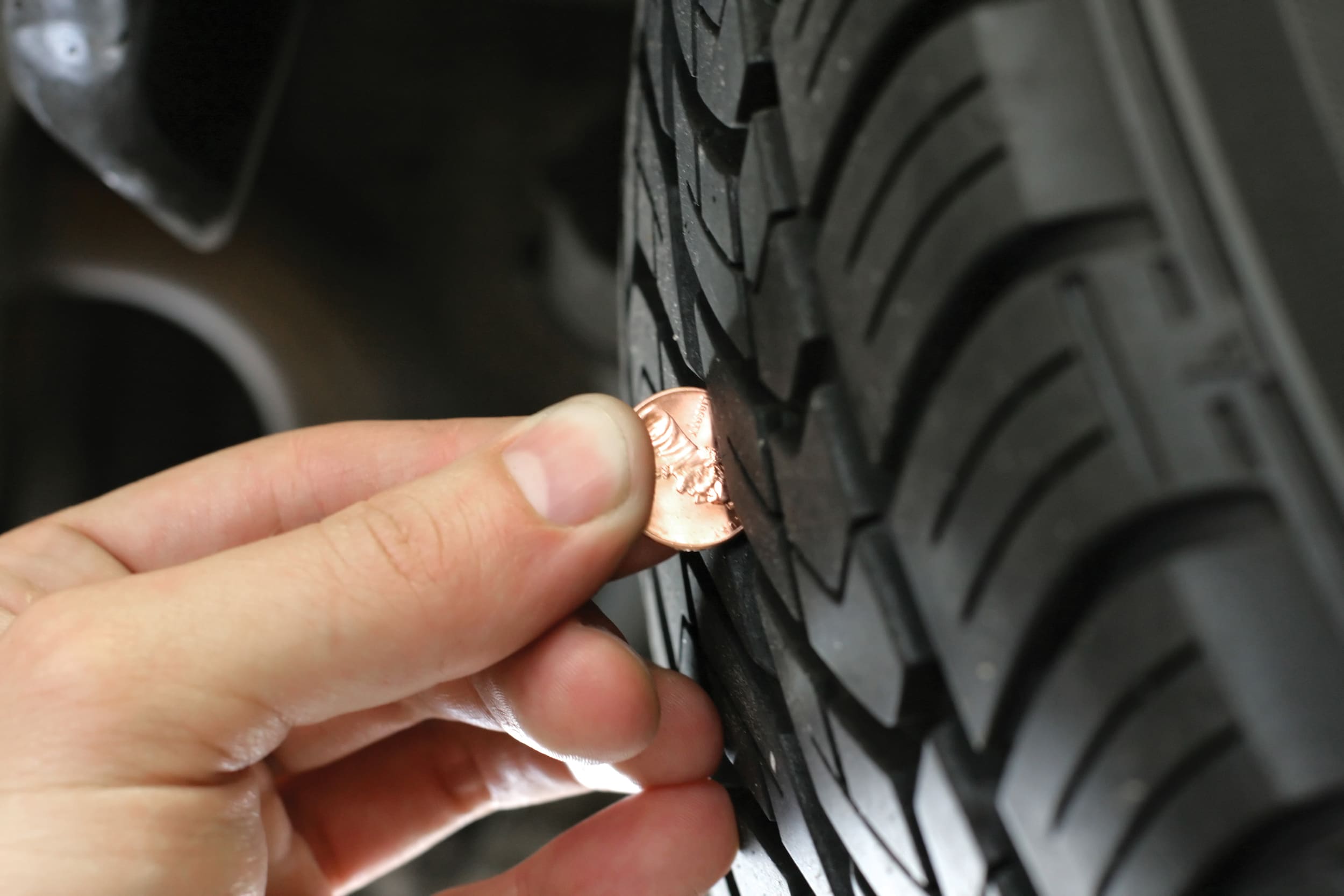 Checking Your Lights
Working headlamps, taillamps, fog lamps, daytime running lights & turn signal indicators will help your visibility on the road and for others to see you. All you need to do to check your lights is turn them on and ensure the bulbs are in working order. And don't forget to flip the blinker to check those turn signals!
Checking Your Windshield Wipers
Windshield wipers are also vital to your visibility while driving and they are one of the parts of your vehicle that need replacing the most! The best method to determine if you need new windshield wipers is to test how well they clear your windshield with wiper fluid or a bucket of water. If they wipe unevenly or leave a streak that doesn't go away after a couple of wipes, then it's time to get them replaced.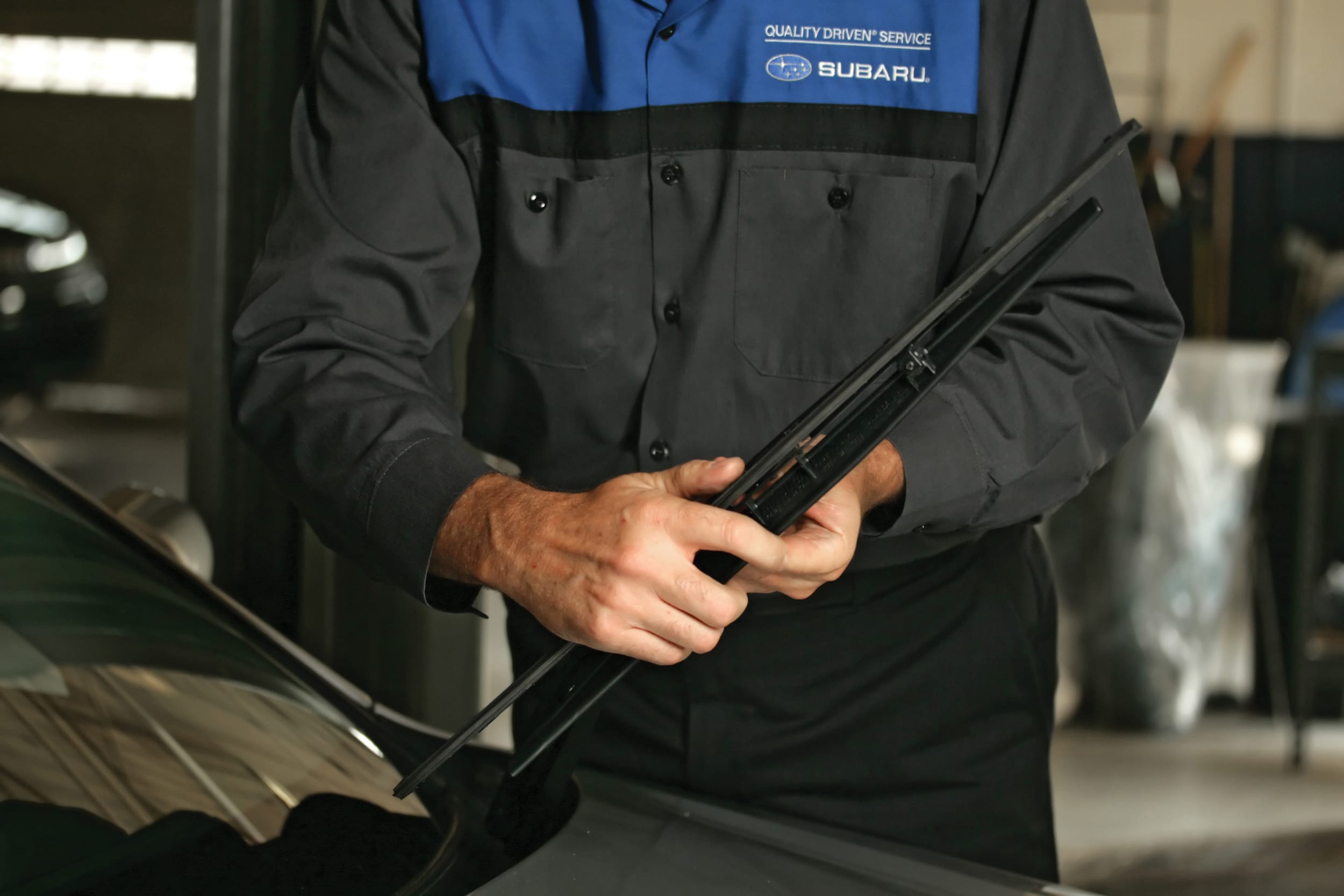 Checking Your Brakes
You'll probably have to leave the house to ensure your car's brakes are in good condition, but you can stay behind the wheel. Here are a few ways to know that your brakes need to be inspected or possibly replaced:
You hear a squealing and/or clicking noise as you put your foot on the pedal
Your vehicle pulls to one side as you apply the brakes
The brake pedal vibrates when being pressed
The slowdown/stopping time takes longer than usual
If you don't feel fully confident in doing any of these tasks or if you feel like your vehicle needs a more rigorous inspection and/or repair, our technicians are here for you. Ramsey Subaru is currently offering vehicle pickup & delivery to & from our service center, located in Mahwah just over the NY/NJ border, or you can bring your vehicle in & stay in our sanitized waiting area.