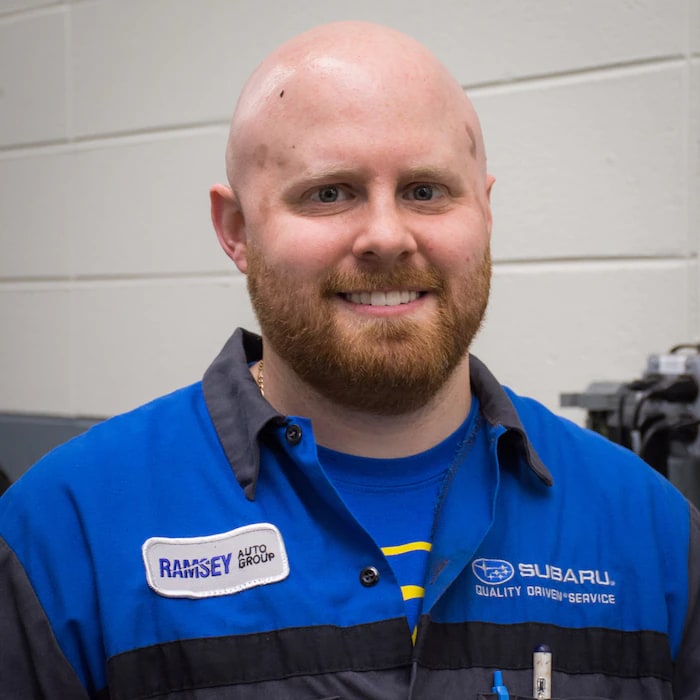 Ramsey Subaru, who is a part of the Ramsey Auto Group, is pleased to announce that one of our service technicians Gregory Beach won second place during the 2021 American National Technician Competition that was held by Subaru of America!
Because of his performance during the contest, Gregory received a prize of $1,000. If the first place winner chooses not to enter, then Beach will get an all-expenses paid trip to Japan to compete in the Subaru World Technical Competition representing the U.S. in 2022.
The American National Technician Competition is a biennial event that honors Subaru technicians nationwide by showcasing their troubleshooting abilities, product knowledge, technical expertise & hands-on skills. This year's event took place at Subaru of America's U.S. headquarters in Camden NJ.
"At Subaru, our retailers are at the heart of our organization, and we're proud to bring together our Subaru retailer technicians, not only for some fun competition, but in recognition of their unparalleled service."
-Thomas J. Doll, President and CEO, Subaru of America, Inc.
Challenges in 3 different vehicle skill groups that lasted about 1 hour each were scored based on accuracy, speed & service quality. In addition, a written test on technical knowledge was also given and hands-on challenges in judging precision measurement, engine performance & drivability and body electrical were also a part of the competition.
The top Subaru technicians from around the United States were selected to compete & represent their respective geographic sales zones. Regional winners were chosen based on their technical knowledge, excellent Fixed Right First Time (FRFT) rate scores & ASE certifications.
We want to congratulate Gregory Black on this prestigious achievement and we look forward to continuing to have him as part of the service team here at Ramsey Subaru for years to come!