No one wants to spend hundreds or thousands of dollars on maintenance costs, which is why upkeeping your Subaru is the best way to show it some love. You essentially save yourself money and unplanned trips for car replacements or repairs when you take preventative measures.
Your relationship with your Subaru is unique and one that you want to continue for years to come. Therefore, giving your Subaru the devotion it needs can generate longevity on its lifespan, as well as retain your well-earned money.
Routine maintenance
not only expands the time you spend with your Subaru but will also increase its safety. Optimal performance stops strain on your Subaru and keeps your engine and other components running smoothly.
However, if you need a
service center
you can trust, count on Ramsey Subaru for Franklin Lakes' drivers and surrounding areas. Our expert technicians know the ins and outs of all Subaru models. Contact us if you have any questions or to book an appointment.
How To Save Money Maintaining Your Subaru
There is a checklist you can use to help you maintain your Subaru from the comforts of home. Here are what our team at Ramsey Subaru has come up with so you can keep driving your beloved Subaru longer.
Get To Know Your Owner's Manual
One of the best things is to familiarize yourself with your models' owner's manual. Inside the manual, you can learn what your Subaru needs to stay healthy.
You can find out the type of oil, tires, and other components your vehicle needs. Learn about the various light-up symbols
that occur at times and easily
distinguish between urgent signs and those that can wait.
Keep your owner's manual in the glove compartment of your vehicle for easy access when you need it for reference.
A Quick Car Battery Check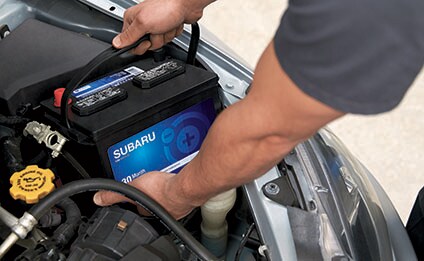 You can quickly review your car's battery if you know what to look for under the hood. When you check your car battery, you can catch any issues early on that can potentially save you money down the road. Since we live in a state with four seasons, they can do a lot to your battery; keep that in mind when parking your vehicle in the cold or hot sun. Yes, the climate has many effects on a car and its battery. Here are
eight components of a car battery
for Suffern, NY drivers to look at and its damages:
Cracked Cell Cover
Dirt
Corrosion
Broken or Frayed Cables
The Hold-Down is Loose
Water
Cracked Case
Deterioration to the Cell Connector
If any of these elements express damage, you need to immediately take your Subaru in for service.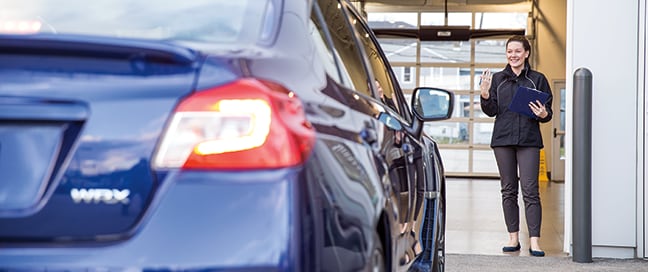 A One-Minute 360 Car Inspection
Take a minute to do a 360 walk around your vehicle. Glen Rock drivers can stay in the know if any changes occur outside your Subaru. We recommend
checking your headlights, taillights, and turn signals
to ensure they work.
Check your back wiper blade, look at your exhaust pipe and have a peek at the undercarriage
of your vehicle to make sure that all looks normal.
Car Rust We Do Not Trust
Car rust is one of the more damaging aspects of a vehicle since it spreads quickly.
Rust will come to every car, but you can prevent and prolong your vehicle's undercarriage by undercoating at home or by
scheduling a service appointment
with us.
Engine Oil Upkeep and Other Car Fluids
Check your engine oil and other car fluids frequently to ensure that liquids keep everything operating smoothly. You will know when it is time for an oil change through an automated message, your last oil change sticker, or as a friendly reminder from your Subaru dealership.
No matter which way,
oil changes are necessary for the proper upkeep of your car, SUV, or crossover.
Every make and model differs, which is why checking your owner's manual for the type of oil, whether regular or synthetic oil, is best for your vehicle. The dipstick under the hood of your Subaru or the electronic gauge helps guide you if you need to top up or change your oil.
When you see
dirt, debris, or muddy colors in your oil, it is time for an oil change
. You can change your oil at home or with our service department. At Ramsey Subaru, we regularly update our
service specials
on routine maintenance services; we encourage you to take a look.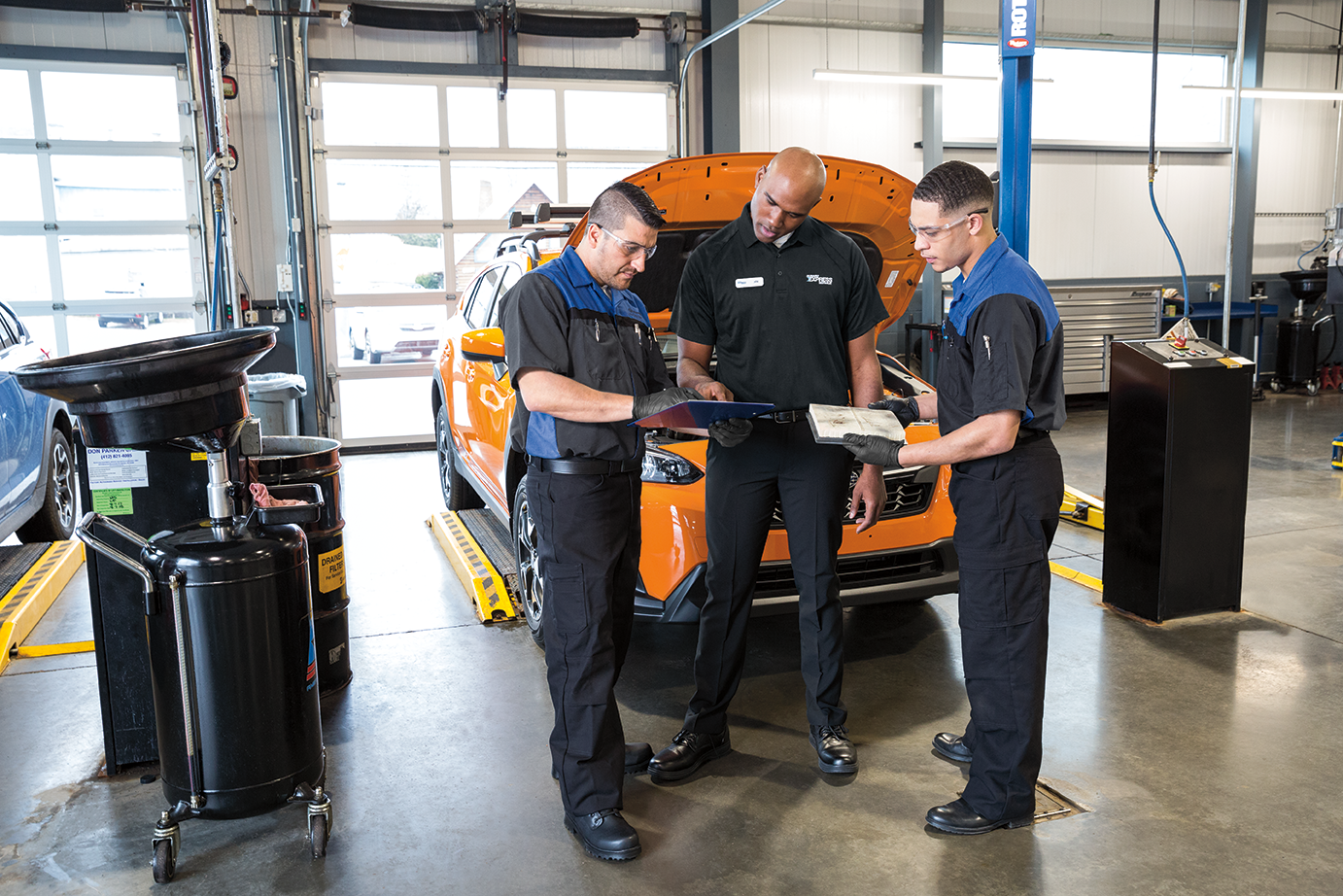 ?Ramsey Subaru is Here for You!
Our Subaru money-saving tips apply to new and used Subaru car owners. Whether looking to buy a
Crosstrek for sale
, a
2020 Subaru
, or a
used Subaru Forester
, we are the Subaru dealer you can turn to and trust. Our team can help you find a certified pre-owned or
new Subaru
that fits your personality, budget, and lifestyle.