We've held a few dog adoption events at the Ramsey Subaru service center location (27 McKee Drive) in Mahwah, New Jersey and we're going to hold another one on Saturday May 19th from 11 am to 2 pm!
We'll be once again partnering with our friends at Ruff Rehab, an Adopt-a-Pet.com Approved 501c3 nonprofit no-kill animal rescue that treats all of the animals in their care the right way until they find their forever homes.
Over the years, more than a dozen puppies and dogs became part of a family through the adoption events that we have held at our service center. We hope to play a role in completing even more families on the 19th. Please fill out this application? prior to the event if you're interested in taking home a puppy or dog on the day of.
See the Dogs Support Ruff Rehab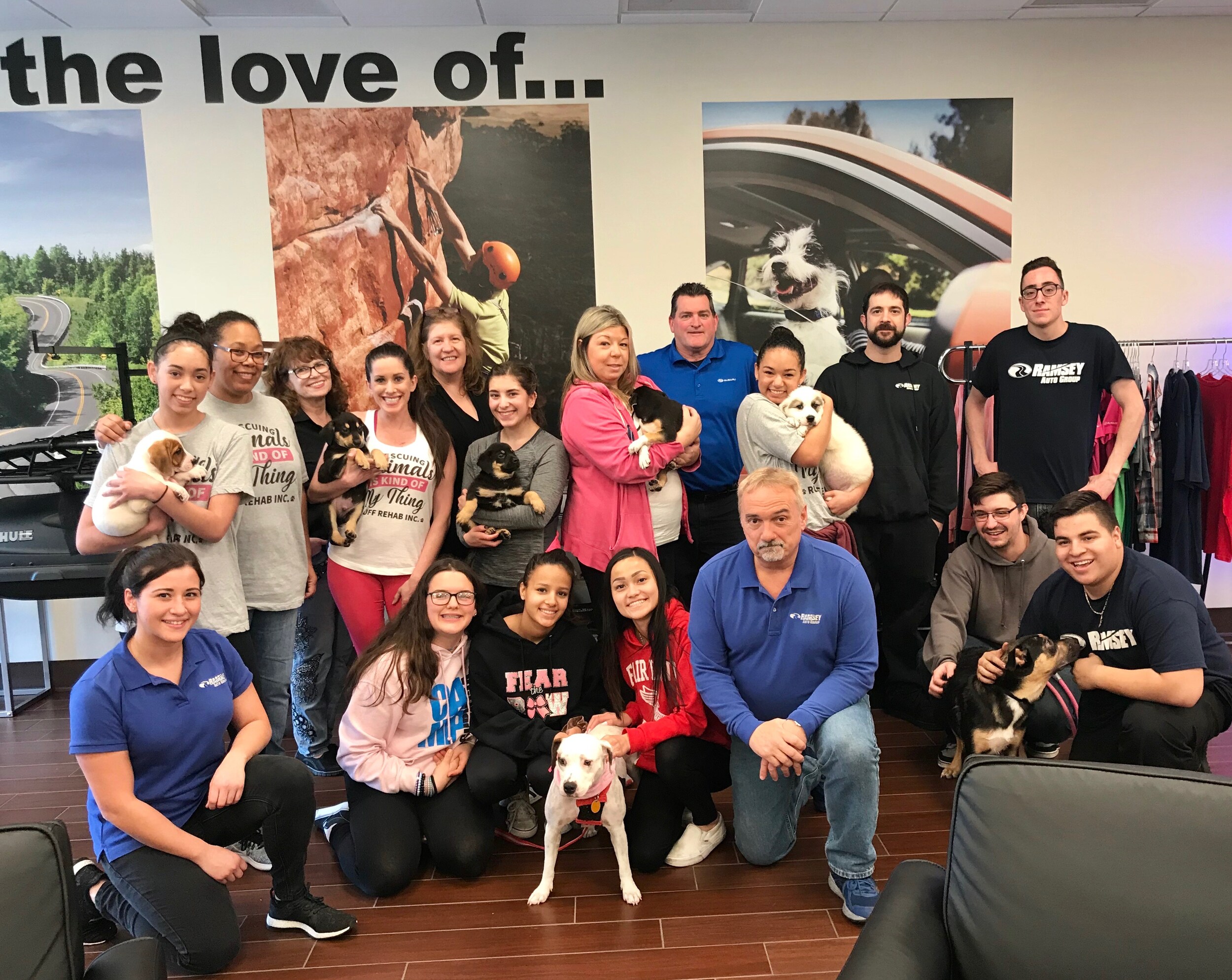 Update: Our latest pet adoption event was a huge success! Out of the 18 puppies who were up for adoption, 12 have found their forever home. Thank you to all attendees and all of the adopters for welcoming a new member into their families.

Want to see what one of our pet adoption events are like? Check out highlights from our most recent one from last year:
Dog Adoption and Ownership Facts & Statistics
Approximately 3.3 million dogs enter U.S. animal shelters every year1
Approximately 1.6 million dogs get adopted from U.S. animal shelters every year1
23% of dogs find their forever home via an animal shelter or humane society, which is only the 3rd highest way1
Only 10% of dogs born will find a permanent home2
89.7 million dogs are owned in the U.S.3
The basic annual expense for owning a dog is $1,549.3